Well-Known Member
Validated XF Owner
Applications Owner
Raffles Owner
TMDb Threads Owner
OSB Display Owner
PayPal Balance Owner
Custom Add-On Owner
Social Groups Owner
XF2 Groups Owner
XF2 Raffles Owner
XF2 OSB Owner
XF2 Movies Owner
XF2 TV Owner
XF 2 PayPal Owner
XF2 Games Owner
XF 2 Style Stats
XF 2 Music Owner
0.00 star(s)
Rating: 0.00/5 0 Votes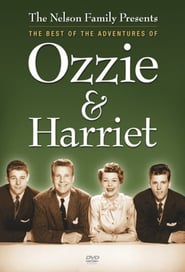 Title:
The Adventures of Ozzie and Harriet
Genre: Comedy
First aired: 1952-10-03
Cast: Ricky Nelson
Overview:
The Adventures of Ozzie and Harriet is an American sitcom, airing on ABC from October 3, 1952 through March 26, 1966, starring the real life Nelson family. After a long run on radio, the show was brought to television where it continued its success, running on both radio and television for a few years. The series stars Ozzie Nelson and his wife, singer Harriet Nelson, and their young sons, David and Eric "Ricky" Nelson. Don DeFore had a recurring role as the Nelsons' friendly neighbor "Thorny". Currently, reruns of the show are broadcast on local Christian television channel in Florida, "Good Life 45" and on Retro Television Network.