Well-Known Member
Applications Owner
Raffles Owner
TMDb Threads Owner
OSB Display Owner
PayPal Balance Owner
Custom Add-On Owner
Social Groups Owner
XF2 Groups Owner
XF2 Raffles Owner
XF2 OSB Owner
XF2 Movies Owner
XF2 TV Owner
XF 2 PayPal Owner
XF2 Games Owner
XF 2 Style Stats
XF 2 Music Owner
5.00 star(s)
Rating: 5.00/5 1 Vote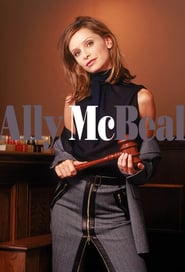 Title:
Ally McBeal
Genre: Drama, Comedy
First aired: 1997-09-08
Creator: David E. Kelley
Cast: Jane Krakowski, Courtney Thorne-Smith, Calista Flockhart, Portia de Rossi, Lucy Liu, Greg Germann, Peter MacNicol, Josh Hopkins, James Marsden, Julianne Nicholson, Robert Downey Jr., Hayden Panettiere
Overview:
Ally McBeal is an American legal comedy-drama television series, originally aired on Fox from September 8, 1997 to May 20, 2002. Created by David E. Kelley, the series stars Calista Flockhart in the title role as a young lawyer working in the fictional Boston law firm Cage and Fish, with other young lawyers whose lives and loves were eccentric, humorous and dramatic. The series placed #48 on Entertainment Weekly's 2007 "New TV Classics" list.