New Member
Validated XF Owner
XF2 Movies Owner
XF2 Verify Email
XF2 Help Page Icon
XF2 Autocase Title
0.00 star(s)
Rating: 0.00/5 0 Votes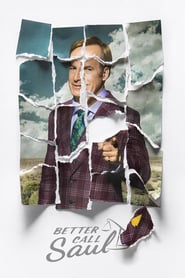 Title:
Better Call Saul
Genre: Comedy, Crime, Drama
First aired: 2015-02-08
Creator: Peter Gould, Vince Gilligan
Cast: Bob Odenkirk, Jonathan Banks, Patrick Fabian, Rhea Seehorn, Michael Mando, Giancarlo Esposito, Tony Dalton
Overview:
Six years before Saul Goodman meets Walter White. We meet him when the man who will become Saul Goodman is known as Jimmy McGill, a small-time lawyer searching for his destiny, and, more immediately, hustling to make ends meet. Working alongside, and, often, against Jimmy, is "fixer" Mike Ehrmantraut. The series tracks Jimmy's transformation into Saul Goodman, the man who puts "criminal" in "criminal lawyer".