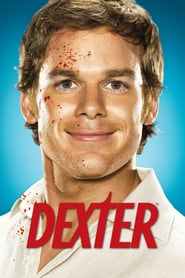 5.00/5 1 Votes
Genre: Crime, Drama, Mystery, Thriller, Action & Adventure
Director: James Manos, Jr.
Cast: Michael C. Hall, Jennifer Carpenter, Desmond Harrington, David Zayas, James Remar, C.S. Lee, Aimee Garcia, Geoff Pierson, Yvonne Strahovski, Charlotte Rampling, Sean Patrick Flanery, Darri Ingolfsson
First aired:
Overview:
Dexter is an American television drama series. The series centers on Dexter Morgan, a blood spatter pattern analyst for 'Miami Metro Police Department' who also leads a secret life as a serial killer, hunting down criminals who have slipped through the cracks of justice.