Administrator
Validated XF Owner
XF2 Seo Tools
0.00 star(s)
Rating: 0.00/5 0 Votes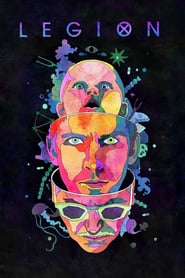 Title:
Legion
Genre: Action & Adventure, Sci-Fi & Fantasy
First aired: 2017-02-08
Creator: Noah Hawley
Cast: Dan Stevens, Rachel Keller, Jean Smart, Aubrey Plaza, Jeremie Harris, Katie Aselton, Amber Midthunder, Bill Irwin
Overview:
David Haller, AKA Legion, is a troubled young man who may be more than human. Diagnosed as schizophrenic, David has been in and out of psychiatric hospitals for years. But after a strange encounter with a fellow patient, he's confronted with the possibility that the voices he hears and the visions he sees might be real.