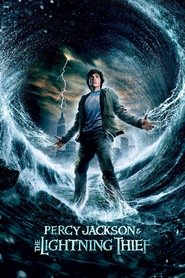 5.00/5 1 Votes
Title:
Percy Jackson & the Olympians: The Lightning Thief
Tagline: Worlds Collide
Genre: Adventure, Fantasy, Family
Director: Chris Columbus
Cast: Logan Lerman, Brandon T. Jackson, Alexandra Daddario, Jake Abel, Sean Bean, Pierce Brosnan, Steve Coogan, Rosario Dawson, Melina Kanakaredes, Catherine Keener, Kevin McKidd, Joe Pantoliano, Uma Thurman, Julian Richings, Annie Ilonzeh, Alexis Knapp, Natassia Malthe, Erica Cerra, Marie Avgeropoulos, Maria Olsen, Hector David Jr., Bonita Friedericy, Elisa King, Tania Saulnier, Christie Laing, Luisa D'Oliveira, Crystal Tisiga, Marielle Jaffe, Daniela Dib, Charlie Gallant, Chelan Simmons, Andrea Brooks, Jocelyn Ott, Max Van Ville, Serinda Swan, Dimitri Lekkos, Ona Grauer, Stefanie von Pfetten, Conrad Coates, Dylan Neal, Luke Camilleri, Holly Hougham, Yusleidis Oquendo, Ina Geraldine Guy, Janine Edwards, Raquel Riskin, Valerie Tian, Violet Columbus, Sarah Smyth, Merritt Patterson, Julie Luck, Andrea Day, Maya Washington, John Stewart, Matthew Garlick, Dee Jay Jackson, Stan Carp, Suzanne Ristic, Richard Harmon, Robin LeMon, Doyle Devereux, Tom Pickett, Keith Dallas, V.J. Delos-Reyes, Spencer Atkinson, Tim Aas, Zane Holtz, Eli Zagoudakis, Loyd Bateman, Matt Reimer, Shawn Beaton, Rob Hayter, Jarod Joseph, Paul Cummings, Reilly Dolman, Julie Brar, Dejan Loyola, Mario Casoria, Dorla Bell, Carolyn Adair, Jade Pawluk, G. Patrick Currie, Mariela Zapata, Jaime M. Callica, Sarah Francis, Eddie Garcia, Kenny Mugisha, Jennifer Oleksiuk, Izaak Smith, Morgan Tanner, Teya Wild
Release: 2010-02-01
Runtime: 118
Plot:
Accident prone teenager, Percy discovers he's actually a demi-God, the son of Poseidon, and he is needed when Zeus' lightning is stolen. Percy must master his new found skills in order to prevent a war between the Gods that could devastate the entire world.