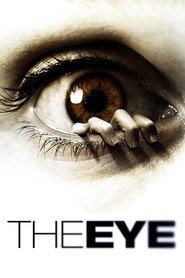 5.00/5 1 Votes
Title:
The Eye
Tagline: How can you believe your eyes when they're not yours?
Genre: Drama, Horror, Thriller
Director: David Moreau, Xavier Palud
Cast: Jessica Alba, Alessandro Nivola, Parker Posey, Rade Serbedzija, Fernanda Romero, Obba Babatundé, Danny Mora, Rachel Ticotin, Chloë Grace Moretz, Tamlyn Tomita, Karen Austin, Mia Stallard
Release: 2008-02-01
Runtime: 98
Plot:
Violinist Sydney Wells was accidentally blinded by her sister Helen when she was five years old. She submits to a cornea transplantation, and while recovering from the operation, she realizes that she is seeing dead people.