Well-Known Member
Applications Owner
Raffles Owner
TMDb Threads Owner
OSB Display Owner
PayPal Balance Owner
Custom Add-On Owner
Social Groups Owner
XF2 Groups Owner
XF2 Raffles Owner
XF2 OSB Owner
XF2 Movies Owner
XF2 TV Owner
XF 2 PayPal Owner
XF2 Games Owner
XF 2 Style Stats
XF 2 Music Owner
4.00 star(s)
Rating: 4.00/5 1 Vote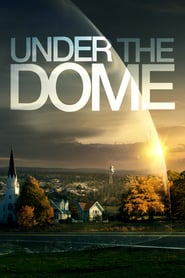 Title:
Under the Dome
Genre: Drama, Mystery, Sci-Fi & Fantasy, Crime
First aired: 2013-06-24
Creator: Stephen King, Brian K. Vaughan
Cast: Mike Vogel, Rachelle Lefevre, Alexander Koch, Eddie Cahill, Colin Ford, Mackenzie Lintz, Kylie Bunbury, Dean Norris
Overview:
Under the Dome is based on the novel of the same name by Stephen King. It tells the story of the residents of the small town of Chester's Mill in Maine, where a massive, transparent, indestructible dome suddenly cuts them off from the rest of the world. With no Internet access, no mobile signals and limited radio communication, the people trapped inside must find their own ways to survive with diminishing resources and rising tensions. While military forces, the government and the media positioned outside of this surrounding barrier attempt to break it down, a small group of people inside attempt to figure out what the dome is, where it came from, and when (and if) it will go away.