Member
Applications Owner
TMDb Threads Owner
TV Threads Owner
Thread Perms Owner
0.00 star(s)
Rating: 0.00/5 0 Votes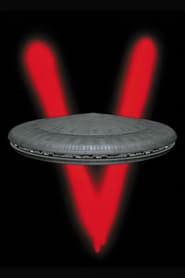 Title:
V
Genre: Action & Adventure, Drama, Sci-Fi & Fantasy
First aired: 1983-05-01
Creator: Kenneth Johnson
Cast: Michael Alldredge, Michael Wright, Richard Lawson, Andrew Prine, Richard Herd, Sandy Simpson, Neva Patterson, Blair Tefkin, Thomas Hill, Michael Durrell, Tommy Petersen, Duncan Regehr, Jeff Yagher, Jennifer Cooke, June Chadwick, Lane Smith, Michael Bond, Marc Singer, Faye Grant, Jane Badler, Peter Nelson, Michael Ironside, David Packer, Camila Ashlend, Frank Ashmore, Jason Bernard, Robert Englund
Overview:
Fifty spaceships, each three miles across, hover ominously above Earth's major cities. The Visitors that emerge are humanlike in appearance and extend the hand of friendship. Our planet's resources are just what these aliens need to survive. And for its future survival, unsuspecting humankind will need... a miracle!