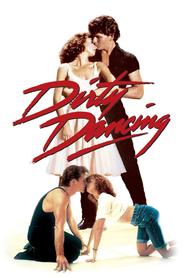 0.00/5 0 Votes
Title:
Dirty Dancing
Tagline: Have the time of your life.
Genre: Drama, Music, Romance
Director: Emile Ardolino
Cast: Jennifer Grey, Patrick Swayze, Jerry Orbach, Cynthia Rhodes, Jack Weston, Jane Brucker, Kelly Bishop, Lonny Price, Max Cantor, Charles 'Honi' Coles, Neal Jones, Cousin Brucie Morrow, Wayne Knight, Paula Trueman, Alvin Myerovich, Miranda Garrison, Garry Goodrow, Antone Pagan, Thomas Cannold, Heather Lea Gerdes, Jesus Fuentes, M.R. Fletcher, Karen Getz, Andrew Charles Koch, D.A. Pauley, Jennifer Stahl, Dorian Sanchez
Release: 1987-08-21
Runtime: 100
Plot:
Expecting the usual tedium that accompanies a summer in the Catskills with her family, 17-year-old Frances "Baby" Houseman is surprised to find herself stepping into the shoes of a professional hoofer -- and unexpectedly falling in love. The object of her affection? The resort's free-spirited dance instructor.