Retired Administrator
Validated XF Owner
4.00 star(s)
Rating: 4.00/5 1 Votes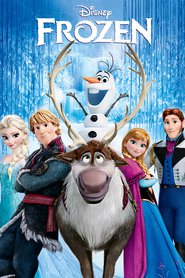 Title:
Frozen
Tagline: From the creators of Tangled and Weck-it Ralph
Genre: Adventure, Animation, Musical, Family
Director: Chris Buck, Jennifer Lee
Cast: Kristen Bell, Idina Menzel, Jonathan Groff, Josh Gad, Santino Fontana, Alan Tudyk, Ciarán Hinds, Chris Williams, Stephen J. Anderson, Maia Wilson, Edie McClurg, Robert Pine, Maurice LaMarche, Livvy Stubenrauch, Eva Bella, Spencer Ganus, Ava Acres, Stephen Apostolina, Krik Baily, David Boat, Paul Briggs, Woody Buck, Lewis Cleale, Wendy Cutler, Terri Douglas, Eddie Frierson, Jean Gilpin, Jackie Gonneau, Nicholas Guest, Bridget Hoffman, Nick Jameson, Daniel Kaz, John Lavelle, Jennifer Lee, Patricia Lentz, Annie Lopez, Katie Lowes, Mona Marshall, Dara McGarry, Scott Menville, Adam Overett, Paul Pape, Courtney Peldon, Jennifer Perry, Raymond S. Persi, Jean-Michel Richaud, Lynwood Robinson, Carter Sand, Jadon Sand, Katie Silverman, Pepper Sweeney, Fred Tatasciore, Annaleigh Ashford, Jenica Bergere, Tyree Brown, June Christopher
Release: 2013-11-27
Runtime: 102
Plot:
Young princess Anna of Arendelle dreams about finding true love at her sister Elsa's coronation. Fate takes her on a dangerous journey in an attempt to end the eternal winter that has fallen over the kingdom. She's accompanied by ice delivery man Kristoff, his reindeer Sven, and snowman Olaf. On an adventure where she will find out what friendship, courage, family, and true love really means.