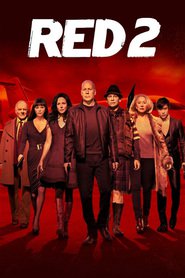 4.00/5 1 Votes
Title:
RED 2
Tagline: The best never rest.
Genre: Action, Comedy, Crime, Thriller
Director: Dean Parisot
Cast: Bruce Willis, Catherine Zeta-Jones, Anthony Hopkins, Helen Mirren, John Malkovich, Mary-Louise Parker, David Thewlis, Neal McDonough, Lee Byung-hun, Neve Gachev, Lee Asquith-Coe, George Georgiou, Paul Hopkins, Garrick Hagon, Brian Cox, Tim Pigott-Smith, Bentley Kalu, Mitchell Mullen, Michael Vardian, Jong Kun Lee, Martin Sims, Tristan D. Lalla, Khalid Laith, Tom Wu, Emilio Doorgasingh, David Papava, Dan Jeannotte, Aleksandar Mikić, Vincent Hoss-Desmarais, Nathalie Buscombe, Tony Pritchard, Kirris Riviere, Wahab Sheikh, Steven Berkoff, Vlasta Vrána, Robert Davide, Adam Shaw, Tom Hodgkins, Emma Heming, Moe Jeudy-Lamour, Penny Bunton, Nathan Wiley, Eric Davis, Andrew Byron, Alexandre Gorchkov, Michael Hearn, Sandra Lavoie, Rebecca Croll, Georg Nikoloff, Bianca Bellange, Kevin Woodhouse, Terry Maguire, Xavier Laurent, Sherif Eltayeb, Alan Grice, Thomas Thoroe, Yo Santhaveesuk, Waj Ali, Tony Smith, James Jaysen Bryhan, Philip Arditti
Release: 2013-07-18
Runtime: 116
Plot:
Retired C.I.A. agent Frank Moses reunites his unlikely team of elite operatives for a global quest to track down a missing portable nuclear device.