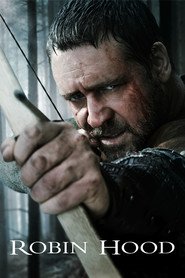 5.00/5 1 Votes
Title:
Robin Hood
Tagline: Rise and rise again, until lambs become lions.
Genre: Action
Director: Ridley Scott
Cast: Russell Crowe, Cate Blanchett, Max von Sydow, William Hurt, Mark Strong, Oscar Isaac, Danny Huston, Eileen Atkins, Mark Addy, Matthew Macfadyen, Kevin Durand, Scott Grimes, Alan Doyle, Douglas Hodge, Léa Seydoux, Jonathan Zaccaï, Robert Pugh, Gerard McSorley, Velibor Topic, Ciaran Flynn, Simon McBurney, Mark Lewis Jones, Bronson Webb, Denis Ménochet, Ruby Bentall, Jessica Raine, John Nicholas, Roy Holder, Denise Gough, Luke Evans, Arthur Darvill, Giannina Facio, Ralph Ineson, Jake Curran
Release: 2010-05-12
Runtime: 140
Plot:
When soldier Robin happens upon the dying Robert of Loxley, he promises to return the man's sword to his family in Nottingham. There, he assumes Robert's identity; romances his widow, Marion; and draws the ire of the town's sheriff and King John's henchman, Godfrey.