New Member
Validated XF Owner
XF2 Movies Owner
XF2 Verify Email
XF2 Help Page Icon
XF2 Autocase Title
0.00 star(s)
Rating: 0.00/5 0 Votes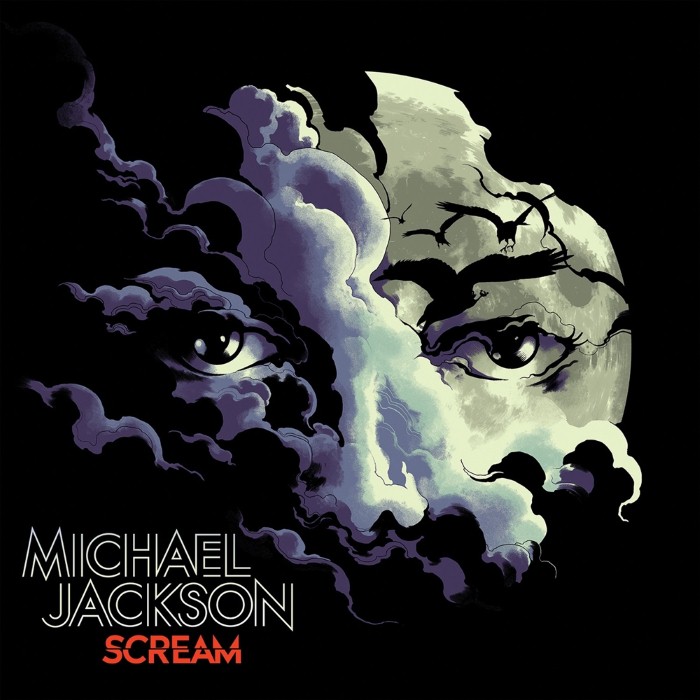 Title:
Scream
Artist:
Michael Jackson
Genre:
Pop
Released:
2017
Tracks:
1 - This Place Hotel - 5:43
2 - Thriller - 5:58
3 - Blood on the Dance Floor - 4:13
4 - Somebody's Watching Me - 3:58
5 - Dirty Diana - 4:41
6 - Torture - 4:53
7 - Leave Me Alone - 4:39
8 - Scream - 4:38
9 - Dangerous - 6:59
10 - Unbreakable - 6:26
11 - Xscape - 4:06
12 - Threatened - 4:19
13 - Ghosts - 5:13
14 - Blood on the Dance Floor X Dangerous (The White Panda Mash‐Up) - 3:39

Overview:
This trivial gimmick was released digitally in September 2017 and on CD and glow-in-the-dark vinyl the following month. Conceived by Sony's catalog label and Michael Jackson's estate, it draws from MJ's Epic catalog, dating back to the Jacksons' Triumph for "This Place Hotel" (1980) and working all the way up to the posthumous, barely dusty Xscape (2014) for its title track. The set is a conceptually muddled overview of Jackson's "most electrifying and danceable tracks" with the obvious intent to provide a one-stop Halloween party soundtrack. Some of the selections indeed deal in some level of horror and fantasy -- most obviously "Thriller," Rockwell's MJ-assisted "Somebody's Watching Me," the Jacksons' "Torture," "Dirty Diana," and "Blood on the Dance Floor." A greater portion is forced into the program, chosen for tenuous, superficial reasons, with real grief, anger, and frustration among the subject matter. Take the fiery, relevant-as-ever title track, which rails against injustice. Had it been titled "Stop Pressuring Me" instead, it might not have made the cut. Taken out of an opportunistic context, as simply a set of previously released Michael Jackson songs, Scream certainly is no substitute for any of the best studio albums or proper anthologies unavailable at seasonal strip-mall retailers. For completists, it offers one new track, a forgettable "mash-up."