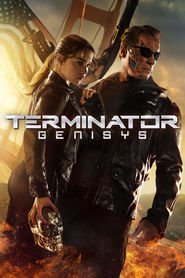 0.00/5 0 Votes
Title:
Terminator Genisys
Tagline: Reset the future
Genre: Action, Adventure, Science Fiction, Thriller
Director: Alan Taylor
Cast: Arnold Schwarzenegger, Jason Clarke, Emilia Clarke, Jai Courtney, J.K. Simmons, Dayo Okeniyi, Matt Smith, Courtney B. Vance, Lee Byung-hun, Michael Gladis, Sandrine Holt, Wayne Bastrup, Gregory Alan Williams, Otto Sanchez, Matty Ferraro, Griff Furst, Aaron V. Williamson, Seth Meriwether, Afemo Omilami, Teri Wyble, Kerry Cahill, Mark Adam, Kerry O'Malley, Willa Taylor, James Moses Black, Terry Dale Parks, Douglas Smith, Anthony Michael Frederick, Brandon Stacy, Brett Azar, Douglas M. Griffin, Ernest Wells
Release: 2015-06-23
Plot:
The year is 2029. John Connor, leader of the resistance continues the war against the machines. At the Los Angeles offensive, John's fears of the unknown future begin to emerge when TECOM spies reveal a new plot by SkyNet that will attack him from both fronts; past and future, and will ultimately change warfare forever.