Well-Known Member
Applications Owner
Raffles Owner
TMDb Threads Owner
OSB Display Owner
PayPal Balance Owner
Custom Add-On Owner
Social Groups Owner
XF2 Groups Owner
XF2 Raffles Owner
XF2 OSB Owner
XF2 Movies Owner
XF2 TV Owner
XF 2 PayPal Owner
XF2 Games Owner
XF 2 Style Stats
XF 2 Music Owner
0.00 star(s)
Rating: 0.00/5 0 Votes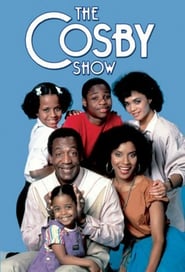 Title:
The Cosby Show
Genre: Comedy
First aired: 1984-09-20
Creator: Bill Cosby, Michael J. Leeson, Ed. Weinberger
Cast: Bill Cosby, Phylicia Rashād, Malcolm-Jamal Warner, Keshia Knight Pulliam, Tempestt Bledsoe, Sabrina Le Beauf, Erika Alexander, Geoffrey Owens, Raven-Symoné, Earle Hyman, Deon Richmond
Overview:
The Cosby Show is an American television situation comedy starring Bill Cosby, which aired for eight seasons on NBC from September 20, 1984 until April 30, 1992. The show focuses on the Huxtable family, an upper middle-class African-American family living in Brooklyn, New York. According to TV Guide, the show "was TV's biggest hit in the 1980s, and almost single-handedly revived the sitcom genre and NBC's ratings fortunes". Originally, the show had been pitched to ABC, which rejected it. Entertainment Weekly stated that The Cosby Show helped to make possible a larger variety of shows based on people of African descent, from In Living Color to The Fresh Prince of Bel-Air. The Cosby Show was based on comedy routines in Cosby's standup act, which were based on his family life. Other sitcoms, such as Home Improvement and Everybody Loves Raymond, would later follow that pattern. The show spawned the spin-off A Different World, which ran for six seasons from 1987 to 1993.