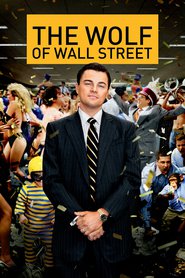 0.00/5 0 Votes
Title:
The Wolf of Wall Street
Tagline: EARN. SPEND. PARTY.
Genre: Comedy, Crime, Drama
Director: Martin Scorsese
Cast: Leonardo DiCaprio, Jonah Hill, Margot Robbie, Kyle Chandler, Rob Reiner, Matthew McConaughey, Jon Bernthal, Kenneth Choi, P. J. Byrne, Brian Sacca, Henry Zebrowski, Jon Favreau, Cristin Milioti, Joanna Lumley, Jake Hoffman, Ethan Suplee, Jean Dujardin, Christine Ebersole, Shea Whigham, Katarina Cas, P. J. Byrne, Bo Dietl, Jon Spinogatti, Aya Cash, Rizwan Manji, Stephanie Kurtzuba, J.C. MacKenzie, Ashlie Atkinson, Stephen Kunken, Ted Griffin, Sandra Nelson, Dan Bittner, Spike Jonze, Mackenzie Meehan, Thomas Middleditch, Edward Herrmann, Jordan Belfort, Fran Lebowitz, Robert Clohessy, Welker White, Danny Flaherty, Carla Corvo, Madison McKinley, Aaron Lazar, Steve Routman, Steve Witting, Charley Morgan, Michael Nathanson, Kathleen Fellegara, John Behlmann, Ward Horton, Bret Shuford, J.T. O'Connor, Steven Boyer, Danny A. Abeckaser, Matthew Rauch, Michael Izquierdo, Donnie Keshawarz, Johnathan Tchaikovsky, Aaron Glaser, Ben Rameaka, Brian Charles Johnson, Sebastian Tillinger, Chris Riggi, Meghan Rafferty, José Ramón Rosario, Davram Stiefler, Dan Daily, Ben Van Bergen, Matte Osian, Michael Devine, Jason Furlani, Jeremy Bobb, Tom Greer, Sharon Jones, Emily Tremaine, Zineb Oukach, Giselle Eisenberg, Deema Aitken, Ashley Springer, Rémy Bennett, Catherine Curtin, Paul Urcioli, Michael O'Hara, Michael Bryan French, Armen Garo, Garry Pastore, Louis Vanaria, Peter Youngblood Hills, Brendan Griffin, Derek Milman, Victor Verhaeghe, Chris Caldovino, Fileena Bahris, Silvia Kal, Kamron Leal, Tommy Bayiokos, Gianni Biasetti Jr., Rick Bolander, Spenser Granese, Julian Brand, Kenneth Carrella, Austin Farwell, Zach Miko, Tyler Evan Rowe, Stefano Villabona, Gregory Brown, Tucker Bryan, Michael Jefferson, Bryan Burton, Mike Catapano, Steven Conroy, Chris J. Cullen, Kelsey Deanne, Maria Di Angelis, Matthew Gooley, London Hall, Rosemary Howard, Chris Kerson, Natasha Key, Ben Leasure, Paul Jude Letersky, Will MacAdam, Jeff Moffitt, Chris Nunez, Seregon O'Dassey, Joseph Oliveira, And Palladino, Michael Power, Jon Douglas Rainey, Nicole Rutigliano, Sibyl Santiago, Kathryn Shasha, Vitaliy Shtabnoy, Blago Simon, Paul Thornton, Madeleine Wade, David Wenzel, Joe Zaso, Francis Brooke
Release: 2013-12-25
Runtime: 179
Plot:
A New York stockbroker refuses to cooperate in a large securities fraud case involving corruption on Wall Street, corporate banking world and mob infiltration. Based on Jordan Belfort's autobiography.