Retired Administrator
Validated XF Owner
3.00 star(s)
Rating: 3.00/5 1 Vote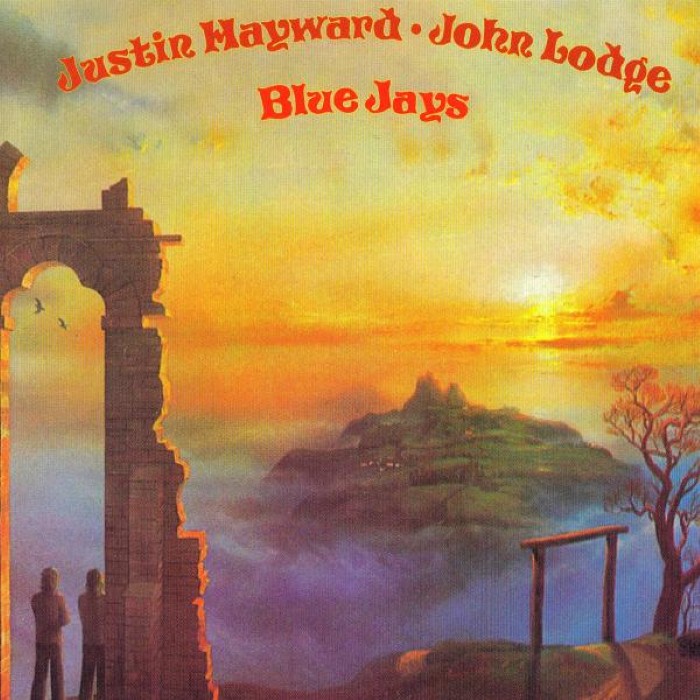 Title:
Blue Jays
Artist:
Justin Hayward
Genre:
Progressive Rock
Released:
1975
Tracks:
1 - This Morning - 5:55
2 - Remember Me (My Friend) - 5:27
3 - My Brother - 3:28
4 - You - 4:35
5 - Nights Winters Years - 3:39
6 - Saved by the Music - 6:09
7 - I Dreamed Last Night - 4:28
8 - Who Are You Now - 2:29
9 - Maybe - 5:38
10 - When You Wake Up - 5:17
11 - Blue Guitar - 3:36
Overview:
Blue Jays is a 1975 album by Justin Hayward and John Lodge. It was recorded and released during the Moody Blues' five-year hiatus.

During work on the Moody Blues album that was to follow Seventh Sojourn, bandmates Lodge, Mike Pinder, Ray Thomas and Graeme Edge summoned Hayward and producer Tony Clarke out of a recording session to call off the project. The tension-fraught recording of Seventh Sojourn and subsequent world tour had left the band exhausted and relationships frayed. Pinder, who had emigrated to the United States, was not happy in England and was determined to return home. According to Hayward:

I was under a lot of pressure from Decca to come up with something to release. So I actually went to America to do something with Mike , between the two of us. Then Tony Clarke and John turned up at Mike's house as well. Mike took me in the other room and said, "I don't want to work with anybody else. I'm out of this project." So then it became me and John and Tony Clarke, and we made an album called Blue Jays.

The album was recorded in Decca's Westlake Audio Studios in West Hampstead, London.
On March 11, 1975 Blue Jays made its debut in the form of a staged playback of the album at Carnegie Hall. Hayward and Lodge wanted to pipe the music into the street, but New York police said they feared a traffic jam.
The track "Blue Guitar", originally released as a non-album single credited to Hayward and Lodge in September 1975 but performed by Hayward with the band 10cc, was added to the album upon its re-release on CD in 1987.
In 2004, the album was remastered and released on CD with the same bonus tracks.