Administrator
Validated XF Owner
0.00 star(s)
Rating: 0.00/5 0 Votes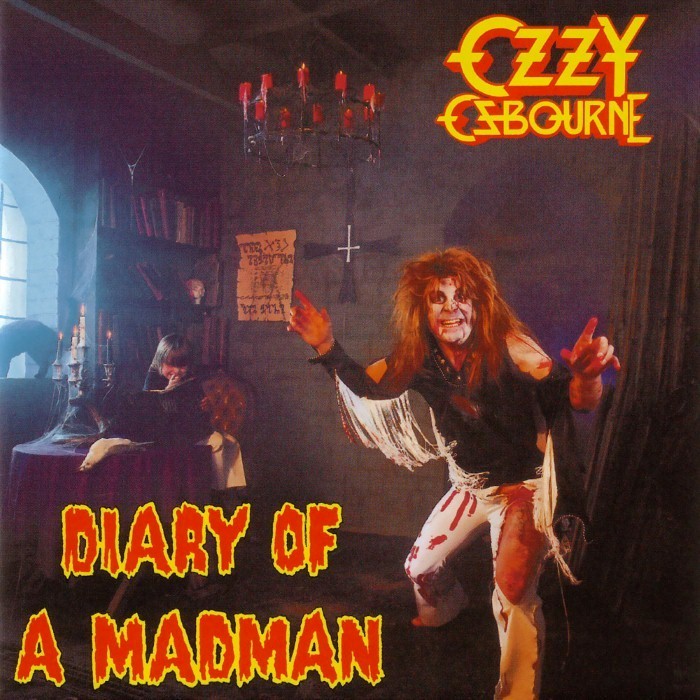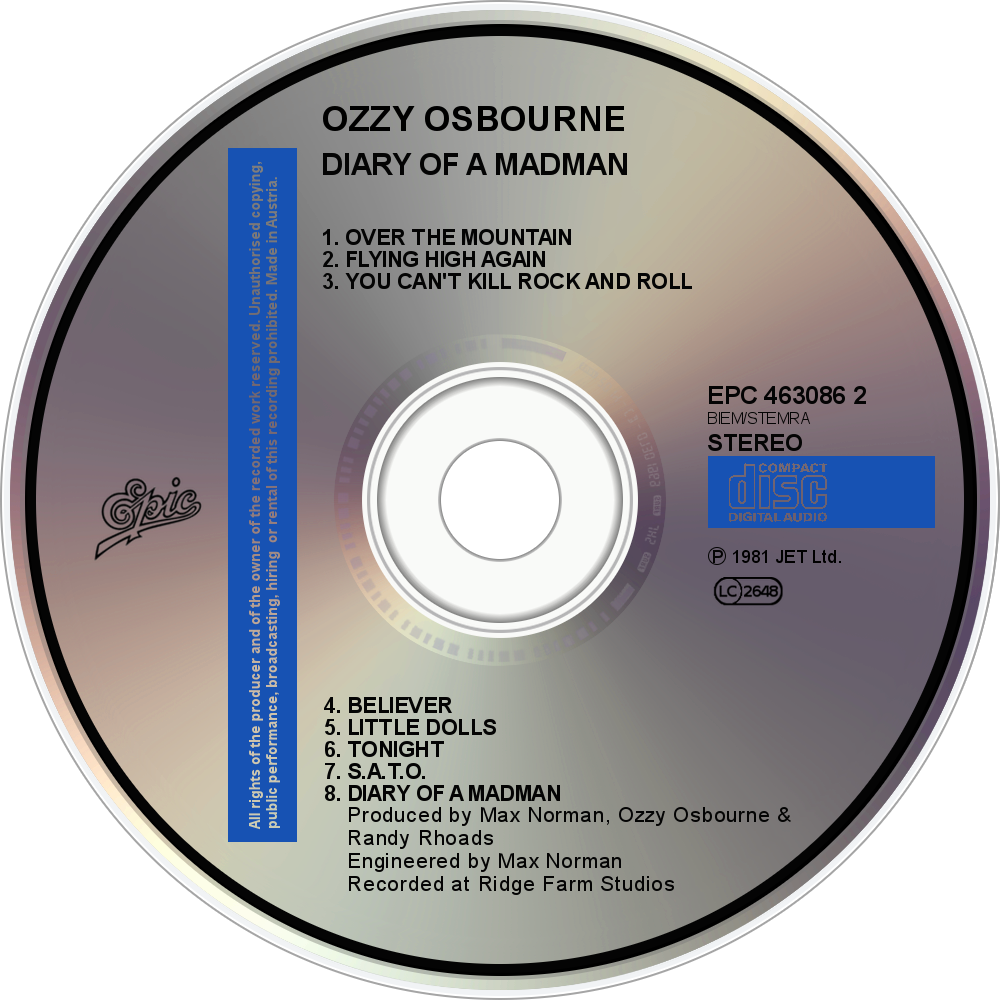 Title:
Diary of a Madman
Artist:
Ozzy Osbourne
Genre:
Heavy Metal
Released:
1981
Tracks:
1 - Over the Mountain - 4:31

2 - Flying High Again - 4:44

3 - You Can't Kill Rock and Roll - 6:59
4 - Believer - 5:17
5 - Little Dolls - 5:38
6 - Tonight - 5:50
7 - S.A.T.O. - 4:07
8 - Diary of a Madman - 6:17

Overview:
Diary of a Madman is the second solo studio album by British vocalist Ozzy Osbourne. It was recorded from the 9th of Feb to the 23 of March 1981. It was released on November 7, 1981, and re-issued on August 22, 1995. An altered version appeared in 2002 with the original bass and drum parts removed and re-recorded. In 2011, a Deluxe 30th Anniversary Edition was released.

Diary of a Madman was the final album to feature the work of guitarist Randy Rhoads prior to his death in 1982. This is also drummer Lee Kerslake's final appearance with Osbourne. Although bassist Rudy Sarzo and drummer Tommy Aldridge are credited in the liner notes and pictured on the inner sleeve, it was bassist Bob Daisley and drummer Kerslake who performed all bass and drum parts on the original release. Daisley also provided significant contributions to the album's songwriting, having written some of the music and most of the lyrics. They were not given credit for their contributions. According to a 2005 interview with Daisley, even though Don Airey is credited for having played keyboards on this record, it was in fact a musician named Johnny Cook (who had worked with Daisley in Mungo Jerry) who recorded the keyboard parts, as Airey was on tour with Rainbow at the time.

The album features several songs with acoustic/classical guitar intros, including "You Can't Kill Rock and Roll", "S.A.T.O.", "Tonight", and the title track. To date, the album has sold over 3.2 million copies worldwide.

Diary of a Madman was re-released in 2002 with the original bass and drum tracks (recorded by Bob Daisley and Lee Kerslake, respectively) removed and replaced by new recordings by Robert Trujillo and Mike Bordin.

In May of 2011 Sony Legacy re-released Diary of a Madman and Blizzard of Ozz, with the original bass and drum tracks restored. These are the Deluxe 30th Anniversary Editions with demos, rarities and previously unreleased live material. The set includes remastered editions of both albums on CD as well as vinyl. The two-disc Diary of a Madman portion of the package features a second CD entitled Ozzy Live, containing a previously unreleased live performance from the Blizzard of Ozz tour. The package also features a DVD documentary entitled Thirty Years After The Blizzard.