Well-Known Member
Applications Owner
Raffles Owner
TMDb Threads Owner
OSB Display Owner
PayPal Balance Owner
Custom Add-On Owner
Social Groups Owner
XF2 Groups Owner
XF2 Raffles Owner
XF2 OSB Owner
XF2 Movies Owner
XF2 TV Owner
XF 2 PayPal Owner
XF2 Games Owner
XF 2 Style Stats
XF 2 Music Owner
1.00 star(s)
Rating: 1.00/5 2 Votes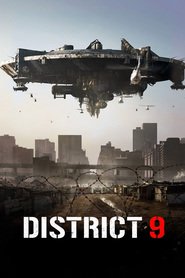 Title:
District 9
Tagline: You are not welcome here.
Genre: Action, Thriller, Science Fiction
Director: Neill Blomkamp
Cast: Sharlto Copley, Jason Cope, Nathalie Boltt, Sylvaine Strike, Elizabeth Mkandawie, John Sumner, William Allen Young, Nick Blake, Greg Melvill-Smith, Robert Hobbs, Vanessa Haywood, Kenneth Nkosi, Morena Busa Sesatsa, Themba Nkosi, Mzwandile Nqoba, Barry Strydom, Jed Brophy, Louis Minnaar, Marian Hooman, Vittorio Leonardi, David Clatworthy, David James, Tim Gordon, Anthony Bishop, Mike Huff, Anthony Fridjhon, Eugene Khumbanyiwa, Melt Sieberhagen, Andre Odendaal, Louise Saint-Claire, Norman Anstey, Nick Boraine, Brandon Auret, Jacques Gombault, Justin Strydom, Simo Mogwaza, Matt Stern, David Dukas, Daniel Hadebe, Bongo Mbutuma, Johnny Selema, Neill Blomkamp, Trevor Coppola
Release: 2009-08-05
Runtime: 112
Plot:
Aliens land in South Africa and have no way home. Years later after living in a slum and wearing out their welcome the "Non-Humans" are being moved to a new tent city overseen by Multi-National United (MNU). The movie follows an MNU employee tasked with leading the relocation and his relationship with one of the alien leaders.