Retired Administrator
Validated XF Owner
0.00 star(s)
Rating: 0.00/5 0 Votes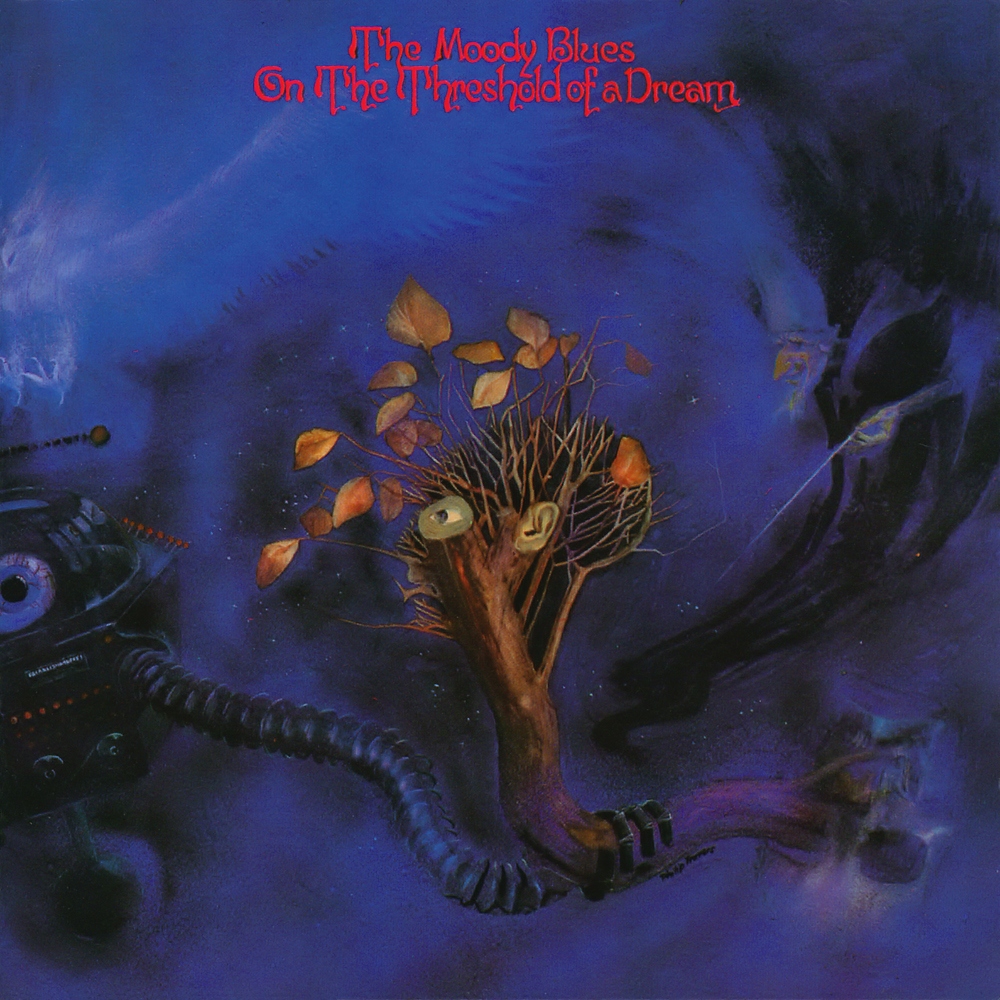 Title:
On the Threshold of a Dream
Artist:
The Moody Blues
Genre:
Rock
Released:
1969
Tracks:
1 - In the Beginning - 2:08
2 - Lovely to See You - 2:34
3 - Dear Diary - 3:56
4 - Send Me No Wine - 2:21
5 - To Share Our Love - 2:53
6 - So Deep Within You - 3:10
7 - Never Comes the Day - 4:43
8 - Lazy Day - 2:43
9 - Are You Sitting Comfortably? - 3:30
10 - The Dream - 0:57
11 - Have You Heard, Part I - 1:28
12 - The Voyage - 4:10
13 - Have You Heard, Part II - 2:26
Overview:
On the Threshold of a Dream is the fourth album by The Moody Blues, released in 1969 through Deram Records.

Like the band's preceding two albums, On the Threshold of a Dream follows a concept. It explores dreams, especially on the second side, which climaxes with the "Voyage" suite, inspired in part by Richard Strauss's Also sprach Zarathrustra. The piece, by Mike Pinder, features mellotron orchestration and flute.

The album begins with a poem accompanied by electronic sounds, and these sounds also appear at the close of the album – vinyl pressings of the album continue the sounds into the album's run-out groove, causing them to play continuously until the record player's tonearm is lifted. Tape and CD album versions employ a slow fade.

On The Threshold of a Dream provided The Moody Blues with their first British #1 album, and also increased their American fortunes by becoming their first Top 20 album there. The album also enjoyed lengthy stays in both album charts. By contrast, its one and only single, "Never Comes the Day", was a commercial flop.

The album was mixed and released in both stereo and quadraphonic. In March 2006 the album was completely remastered into SACD format and repackaged with nine extra tracks. In 2008 a remaster for standard audio CD was issued with the same bonus tracks.