Member
TMDb Threads Owner
TV Threads Owner
TGDB Threads Owner
3.50 star(s)
Rating: 3.50/5 2 Votes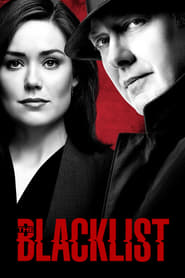 Title:
The Blacklist
Genre: Drama
First aired: 2013-09-23
Creator: Jon Bokenkamp
Cast: Megan Boone, Diego Klattenhoff, James Spader, Ryan Eggold, Harry Lennix, Amir Arison, Hisham Tawfiq, Mozhan Marnò, Susan Blommaert
Overview:
The Blacklist is an American drama series that premiered on NBC on September 23, 2013. It stars James Spader, Megan Boone, and Harry Lennix. The pilot episode was written by Jon Bokenkamp and directed by Joe Carnahan. Executive producers for the series include Bokenkamp, John Eisendrath, and John Davis for Sony Pictures Television and Davis Entertainment.