Member
Applications Owner
TMDb Threads Owner
TV Threads Owner
Thread Perms Owner
4.50 star(s)
Rating: 4.50/5 2 Votes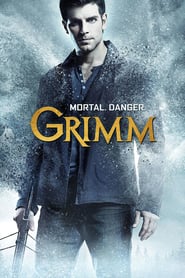 Title:
Grimm
Genre: Drama, Mystery, Sci-Fi & Fantasy
First aired: 2011-10-28
Creator: David Greenwalt, Jim Kouf, Stephen Carpenter
Cast: David Giuntoli, Silas Weir Mitchell, Bitsie Tulloch, Russell Hornsby, Bree Turner, Sasha Roiz, Claire Coffee, Reggie Lee
Overview:
Grimm is an American police procedural fantasy television drama series. It debuted in the U.S. on NBC on October 28, 2011. The show has been described as "a cop drama—with a twist... a dark and fantastical project about a world in which characters inspired by Grimms' Fairy Tales exist", although the stories and characters inspiring the show are also drawn from other sources. Grimm ran on Fridays for the entirety of its first season. In March 2012, NBC renewed the show for a second season, which premiered on Monday, August 13, 2012, and continued on Mondays for four episodes, before returning to its original Friday timeslot on September 10. On April 19, 2013, NBC has announced they would move Grimm to Tuesdays beginning on April 30, 2013 for the remainder of Season 2 until May 21 after The Voice replacing Ready for Love. The third season premiere will return the show to its original Friday timeslot. Grimm was renewed for a third season on April 26, 2013.