Member
Applications Owner
TMDb Threads Owner
TV Threads Owner
Thread Perms Owner
0.00 star(s)
Rating: 0.00/5 0 Votes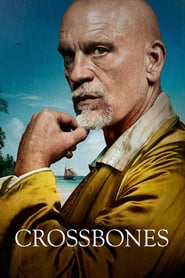 Title:
Crossbones
Genre: Drama
First aired: 2013-10-31
Creator: Neil Cross
Cast: John Malkovich, Richard Coyle, Yasmine Al Massri, David Hoflin, Claire Foy, Tracy Ifeachor, Chris Perfetti, Peter Stebbings
Overview:
Crossbones is an upcoming American television series on the NBC network. The series is a fictionalization of the life of the pirate Edward "Blackbeard" Teach in and around the island of New Providence in The Bahamas. The show was created by Neil Cross, creator of the British television series Luther, and whose television writing credits include Spooks and Doctor Who. The network announced the series in May 2012 with a straight-to-series commitment. Ten episodes were ordered, with production expected to begin in fall 2012. The series is based on the book The Republic of Pirates by Colin Woodard. Georgeville Television, which had been participating as a production company, dropped out of the project.