Well-Known Member
Applications Owner
Raffles Owner
TMDb Threads Owner
OSB Display Owner
PayPal Balance Owner
Custom Add-On Owner
Social Groups Owner
XF2 Groups Owner
XF2 Raffles Owner
XF2 OSB Owner
XF2 Movies Owner
XF2 TV Owner
XF 2 PayPal Owner
XF2 Games Owner
XF 2 Style Stats
XF 2 Music Owner
5.00 star(s)
Rating: 5.00/5 1 Vote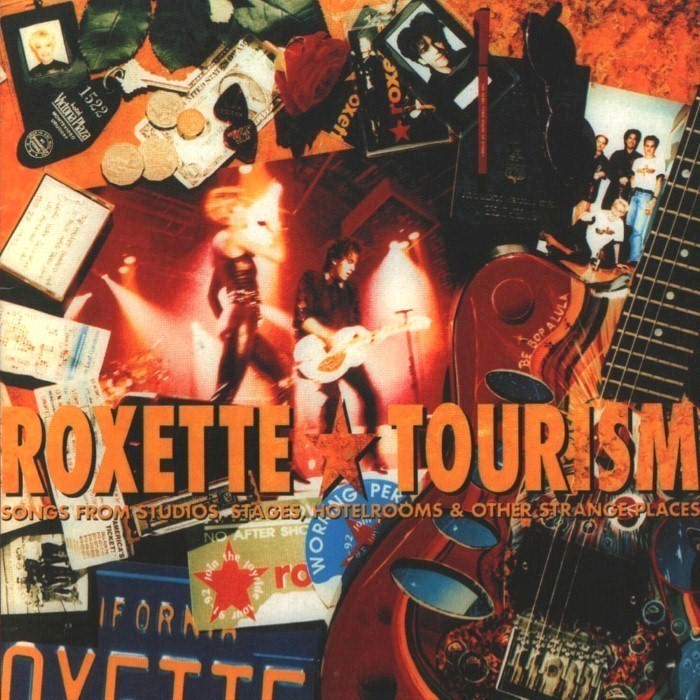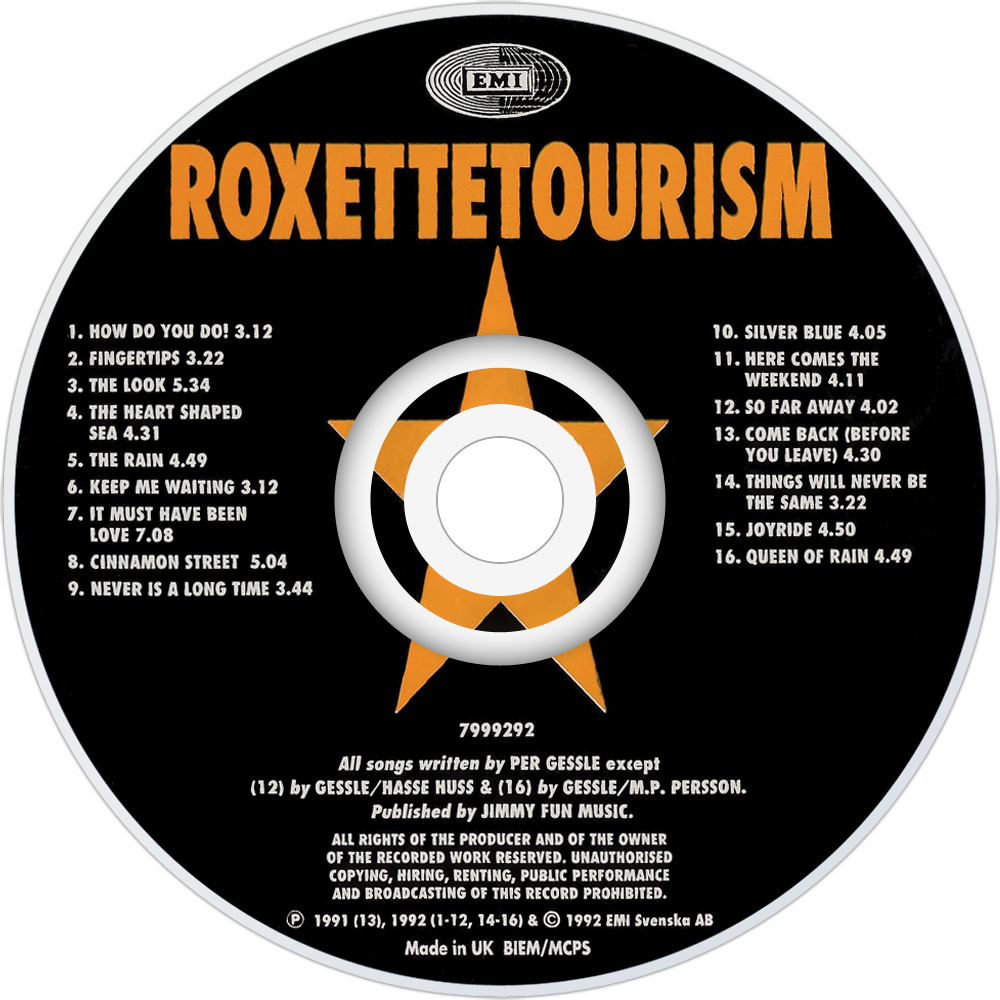 Title:
Tourism
Artist:
Roxette
Genre:
Pop
Released:
1992
Tracks:
1 - How Do You Do! - 3:09

2 - Fingertips - 3:33

3 - The Look (live) - 5:32
4 - The Heart Shaped Sea - 4:32
5 - The Rain - 4:49
6 - Keep Me Waiting - 3:15
7 - It Must Have Been Love (live/studio) - 7:05
8 - Cinnamon Street - 5:00
9 - Never Is a Long Time - 3:46
10 - Silver Blue - 4:06
11 - Here Comes the Weekend (live) - 4:10
12 - So Far Away (live) - 4:02
13 - Come Back (Before You Leave) - 4:40
14 - Things Will Never Be the Same (live) - 3:12
15 - Joyride (live) - 4:48
16 - Queen of Rain - 4:50

Overview:
Tourism: Songs from Studios, Stages, Hotelrooms & Other Strange Places is the fourth album by Swedish pop duo Roxette. Released on 28 August 1992, it was recorded mostly during their Join the Joyride world tour and is often mistaken for being a live album. In fact it's a mixture of live and studio tracks.

Four live tracks were included in the album, "The Look", "It Must Have Been Love", "Things Will Never Be the Same" and "Joyride". While "It Must Have Been Love" didn't appear on a Roxette album until their greatest hits album Don't Bore Us, Get to the Chorus!, the other three songs did appear on Look Sharp! and Joyride.

Another three songs were also released before, "So Far Away" was included on their 1986 debut album Pearls of Passion, "Come Back (Before You Leave)" was originally the B-side for the "Joyride" single, while "Silver Blue" originally appeared as a demo version as the B-side for "The Look" single. "Here Comes the Weekend", the album's 11th track, featured some improvisation. As the song was recorded in a hotelroom, a Samsonite suitcase was used instead of drums.

Tourism made a little impact on American charts; it peaked at #117 on the Billboard 200 albums chart but was still able to sell about 273,000 copies there. It did far better elsewhere, especially in Europe, where it held the #1 position of best-selling albums for 4 weeks in September 1992.[citation needed] Upon release, the album went straight to #2 in the UK, staying on the albums chart there for 17 weeks and was eventually certified gold by BPI in September 1992 for selling more than 100,000 copies. It also debuted at #1 in Sweden and reached higher regions of album charts all over the world.

Though not matching the previous albums' success, Tourism has sold in excess of 6 million copies worldwide.