5.00 star(s)
Rating: 5.00/5 1 Vote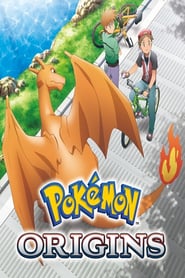 Title:
Pokémon Origins
Genre: All
First aired: 2013-11-15
Cast: Bryce Papenbrook, Lucien Dodge, Kyle Hebert, Jamieson Price, Kirk Thornton, Christine Marie Cabanos, Kirk Thornton, Johnny Yong Bosch, Laura Post
Overview:
Pokémon Origins, known in Japan as Pocket Monsters: The Origin (ポケットモンスター THE ORIGIN Poketto Monsutā Ji Orijin?), is a Japanese anime television special based on Nintendo's Pokémon franchise. Unlike the on-going television series, this special features the settings and characters from the original video games Pokémon Red and Blue, and is largely more faithful to the games' mechanics and designs. Like the on-going television series, it was not owned by Media Factory (brand company of Kadokawa Corporation). Animation is handled by Production I.G, Xebec, and OLM, Inc., and the special is split into four parts, each directed by a different director from these studios. It was broadcast on TV Tokyo on October 2, 2013, ten days before the release of the X and Y video games, and began streaming internationally on Nintendo's Pokémon TV service from November 15, 2013 to December 2, 2013.