Retired Administrator
Validated XF Owner
0.00 star(s)
Rating: 0.00/5 0 Votes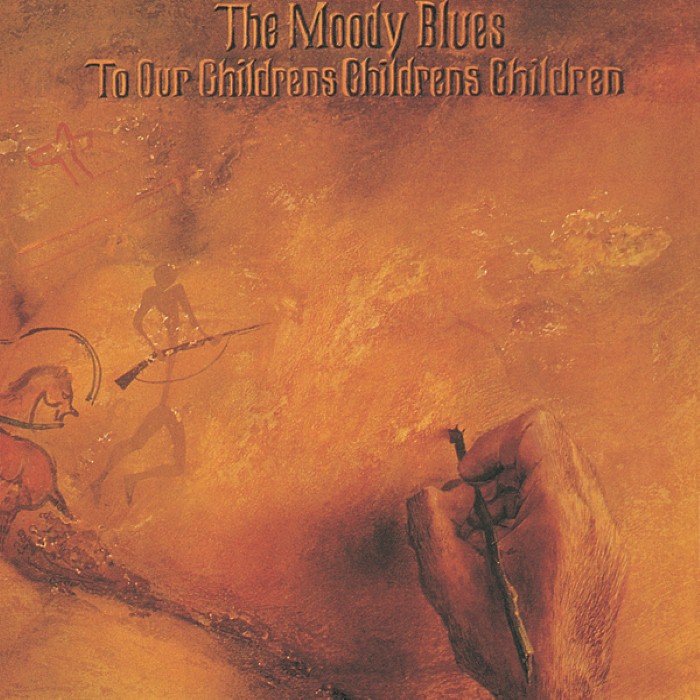 Title:
To Our Children's Children's Children
Artist:
The Moody Blues
Genre:
Rock
Released:
1969
Tracks:
1 - Higher and Higher - 4:06
2 - Eyes of a Child, Part One - 3:24
3 - Floating - 3:02
4 - Eyes of a Child, Part Two - 1:20
5 - I Never Thought I'd Live to Be a Hundred - 1:06
6 - Beyond - 3:00
7 - Out and In - 3:44
8 - Gypsy - 3:35
9 - Eternity Road - 4:17
10 - Candle of Life - 4:19
11 - Sun Is Still Shining - 3:35
12 - I Never Thought I'd Live to Be a Million - 0:34
13 - Watching and Waiting - 4:17
Overview:
To Our Children's Children's Children is the fifth album by The Moody Blues, first issued in late 1969. It was the first album released on the group's newly formed Threshold Records label, which was named after the band's previous album from the same year, On the Threshold of a Dream.

It was inspired by the 1969 moon landing, and the songs centre around the twin themes of space travel and children, with minor-key tonalities and a distinct psychedelic influence.

It is the fourth of what are popularly considered the group's "core seven" (or Classic Seven) albums from 1967 to 1972, and as such represents the peak of their career to some. While the extracted single, "Watching and Waiting", did not do well in that market, To Our Children's Children's Children was critically well received and sold well, reaching #2 in the United Kingdom and #14 in the United States. The band found most of the songs impossible to perform live, due to extremely lush orchestrations and a great deal of overdubbing. For this reason their following album, A Question of Balance, was more stripped down and basic in instrumentation. This change only lasted for one album and the next, Every Good Boy Deserves Favour, saw a return to their earlier orchestral sound.

In March 2006 the album was remastered into SACD format and repackaged as a 2CD Deluxe Edition.

In 2008 a remaster for single standard audio CD was issued with the five bonus tracks.

The song "Out and In" originally was credited to both Mike Pinder and John Lodge, their only collaboration noted as such; but on the 1997 CD rerelease, Lodge's co-writing credit was omitted.